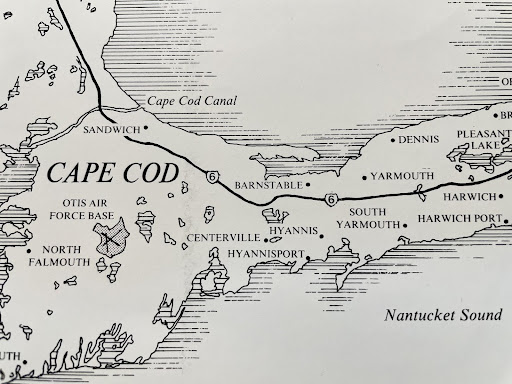 On March 6, 1969, Bristol County District Attorney Edmund Dinis held a press conference at the State Police barracks in South Yarmouth, Massachusetts. He was there to announce the arrest and arraignment of Antone (Tony) Charles Costa, a local handyman from Provincetown. Costa stood accused of the murders of four young women whose mutilated bodies had recently been unearthed off an old fire road, deep in the South Truro woods. A shortcut only locals knew. An old lovers' lane turned burial ground. The press had been swarming the lower Cape for a month. They rented houses, camped on doorsteps. They were hungry. Dinis's press conference was huge news.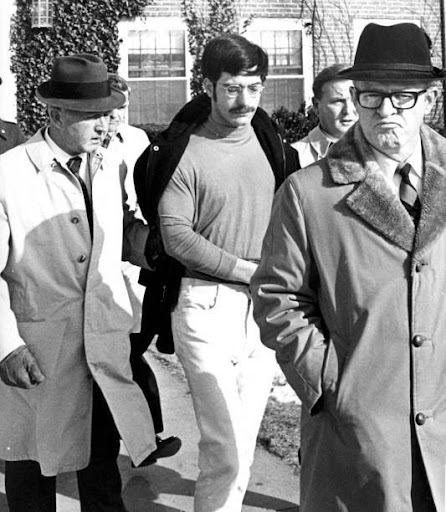 Dinis was in a rush that morning and under some pressure. Police had discovered the first body almost by accident a month earlier, on February 8th, and the woman was still unidentified. And now, there were two more young women missing from Providence, Rhode Island, on his docket. Weather permitting, a flank of local police, state police, community volunteers and cadaver dogs would be searching those woods. But it was winter. Everything was slightly frozen on Cape Cod, and the early dark and slanted light streaming through the dense forest upped the creepiness factor for some of the more squeamish local cops.
As far as Dinis was concerned, this was taking too damn long. Especially in an election year. He was feeling the heat. He climbed the stairs to the podium in a flurry of flash bulbs and hushed murmurs. The room fell silent. Dinis announced Costa's arrest and arraignment on murder charges. He then talked about the victims in a way that would change the Costa case forever.
"The hearts of each girl had been removed from the bodies and were not in the graves…Each body was cut into as many parts as there are joints," Dinis announced.
He went on to explain to a horrified audience that there were teeth marks on the bodies. Flash bulbs erupted again and everyone started shouting questions. He turned his back and surrendered the podium to State Police Sergeant Bernie Flynn, who would lead the investigation from there.
Fifty years later, we know Dinis, or someone close to him, misread the autopsy reports and confused incised (made with a knife) wounds with incisor (inflicted by teeth) wounds; in fact, there were no teeth marks nor missing hearts. Even so, the press dubbed Costa, the Cape Cod Vampire. An erroneous moniker that sticks to this day. Nearly every day when I open my email in the morning, I'm likely to find yet another new story about Tony Costa, aka the Cape Cod Vampire, circulating online. Between the publication of our book, The Babysitter: My Summers With a Serial Killer, the release of director Ryan Murphy's American Horror Story Season 10 Red Tide, and a new novel reportedly coming out in 2022 by yet another writer on the bandwagon, Tony Costa's 1969 killing spree is once again hot news. Problem is, those stories are publishing the same old inaccurate information Edmund Dinis purported back in 1969.
Here's an example from Decider.com.
In 1969, Antone Charles "Tony" Costa committed several murders around the Massachusetts town of Truro. … Altogether, Costa was suspected of murdering eight women. He would remove the hearts of his victims and chop them up into several pieces. Costa received so much media attention that Kurt Vonnegut actually compared him to Jack the Ripper.

Read the full article.
This is a great story, right? Trouble is, it's full of misinformation and half truths from old newspapers and dated online sources. As are nearly all of the recent stories. I have not found one that's accurate. In addition, it seems no one interviewed Ryan Murphy or anyone from the AHS team. There's no confirmation that the new season of AHS is based on or even inspired by Costa. It's all speculation.
Here are a couple more examples;
"The Crazy True Story of The Cape Cod Vampire", District Chronicles
Or "American Horror Story season 10 is inspired by a disturbing true story", Digital Spy
Even Harper's Bazaar got in on the act on October 23, 2021, publishing this piece titled, "American Horror Story: Double Feature: Every Easter Egg and Horror Reference So Far".
But this one is my favorite:
"Kurt Vonnegut's Strange Connection to the Cape Cod Cannibal", Mental Floss
At least in the Mental Floss article, the author suggests The Babysitter as the best new source for information on the Costa case. I spent fifteen years researching my book alone and three more in collaboration with Jennifer Jordan after she came on board. I turned over as many stones as there were to turn. I held a pack of Tony Costa's Dentyne gum in my hands. It still smelled of cinnamon.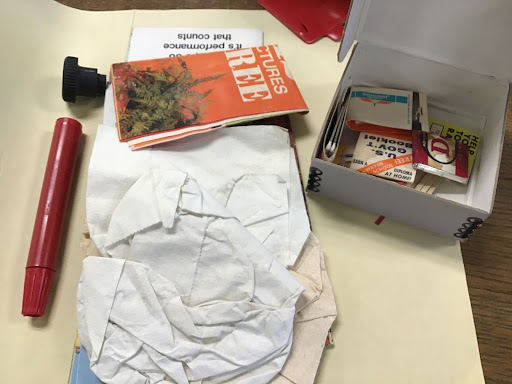 I flipped through the pages of the book Tony was reading, The Science of Being And Art of Living, when he was arrested. He set it down to answer the doorbell for the Police. The top of a torn matchbook cover still marking his place.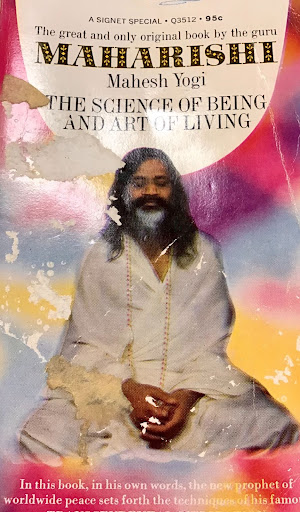 Tony Costa was not the Cape Cod Vampire, nor was he the Cape Cod Cannibal or the Cape Cod Casanova. He was a murdering psychopath who compulsively dismembered his victims. He ruined the lives of his victims, their families, and the lives of members of his own family. He blamed himself for his mother's sudden death in 1969. He was right to do so. He was a necrophiliac. And he was a very, very sick man. He was also a husband, a father, a son, a brother and a well known and often liked member of a small New England town. A town and its people that would see no end to the trauma caused by his crimes. If we want to fully understand this story, or any other, we have to be able to hold both the good and the evil in our hands.
This reality makes the glibness of these inaccurate nicknames infuriating. Reprinting erroneous information from 1969 is not the job of any journalist or nonfiction writer.. If we write that it's true, we'd better have flushed it out. I am stunned to see the inflammatory nonsense back in print in 2021. No forethought and no accounting. Just a continuation of old mistakes.
In this age of misinformation we simply must call on one another to do better. Better work, better research, better writing. During the writing of The Babysitter, we asked ourselves, sometimes multiple times a day, "Yes, but is it true?" I think we owe it to ourselves and each other to keep asking.