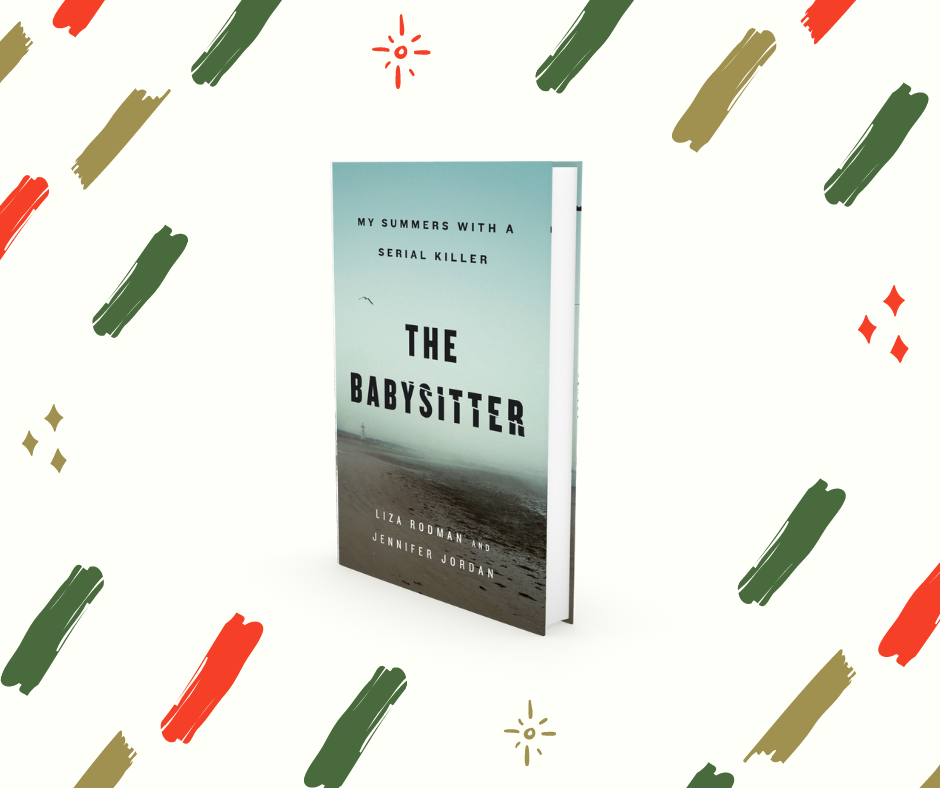 The Babysitter: My Summers with a Serial Killer is the perfect holiday gift for true crime fans, memoir enthusiasts, or any book lover on your list.
"For your true-crime devouring best friend who's listened to every My Favorite Murder episode."
— NEWSWEEK ON THE BABYSITTER, PERSONALIZED BOOK PICKS FOR EVERYONE ON YOUR GIFT LIST.
Where to Purchase:
Gift a hard cover copy.
Message Liza Rodman if you'd like a signed bookplate.
Gift an audio book—perfect for those last minute stocking stuffers.
Pre-order a paperback copy. Paperback versions of The Babysitter will hit stores in June 2022 but you can pre-order a copy today from Simon & Schuster, Amazon, or Barnes & Noble. We will make an annoucment as soon as it's available for pre-order on indiebound.org and bookshop.org.
About The Babysitter
A chilling true story—part memoir, part crime investigation—about a little girl longing for love who found friendship with her charismatic babysitter—who was also a vicious serial killer.
Liza Rodman was a lonely little girl. During the summers, while her mother worked days in a local motel and danced most nights in the Provincetown bars, her babysitter—the kind, handsome handyman at the motel where her mother worked—took her and her sister on adventures in his truck, sometimes to his "secret garden" in the Truro woods. He was one of the few kind, understanding adults in her life.
But there was one thing she didn't know; their babysitter was a serial killer.
Some of his victims were buried—in pieces—right there, in his garden in the woods. Though Tony Costa's gruesome case made screaming headlines in 1969 and beyond, Liza never made the connection between her friendly babysitter and the infamous killer until decades later. Read more.